AM/PM: Jerami Goodwin
Interview & Photography by David Weiner
Jerami Goodwin is a 26-year-old Atlanta native who's art work can be seen anywhere from the chests of famous rappers to the walls of countless New York City buildings.
We spent a day with Jerami, 'Sean Penncils' and talked about tattooing A$AP Ferg, coming up as a young artist and graffitiing in NYC. He showed us some of his biggest tags and took us to his favorite watering hole for margaritas.
Meet Jerami Goodwin.
As soon as I entered Jerami's studio that morning I was greeted with a smile, a glass of water and breakfast. Genuine hospitality can be hard to come by in the city. He stayed up late the night before so that he could clean things up for us.
He worked on a piece that involved wheat pasting legal documents onto a sheet of wood, fines, tickets, and misdemeanors.
Side Note: The 'Yes No' tattoo on Jerami's right arm was done by Jim Joe while sitting around Jerami's dinner table one night. If you're familiar with the rapper Drake then you've probably seen Mr. Joe's work.
Before deciding to pursue art, Jerami used to breakdance. He was also the top tennis player in his high school. Behind him is an ongoing piece of his that features the maps of every tattoo he's ever done. He says it's one of the few works of his that he'll never part with.
Jerami bought the first round of margaritas as soon as we stepped into the bar. He's quick to make friends and easy to make laugh. "I probably put over like 10 tattoos altogether on the Lohan's. People are people. She gets misrepresented in the media. She's really a sweet girl. We're friends."
Jerami tagged a door for us on a busy street. He makes his own Staino brand markers and mixes his own paint.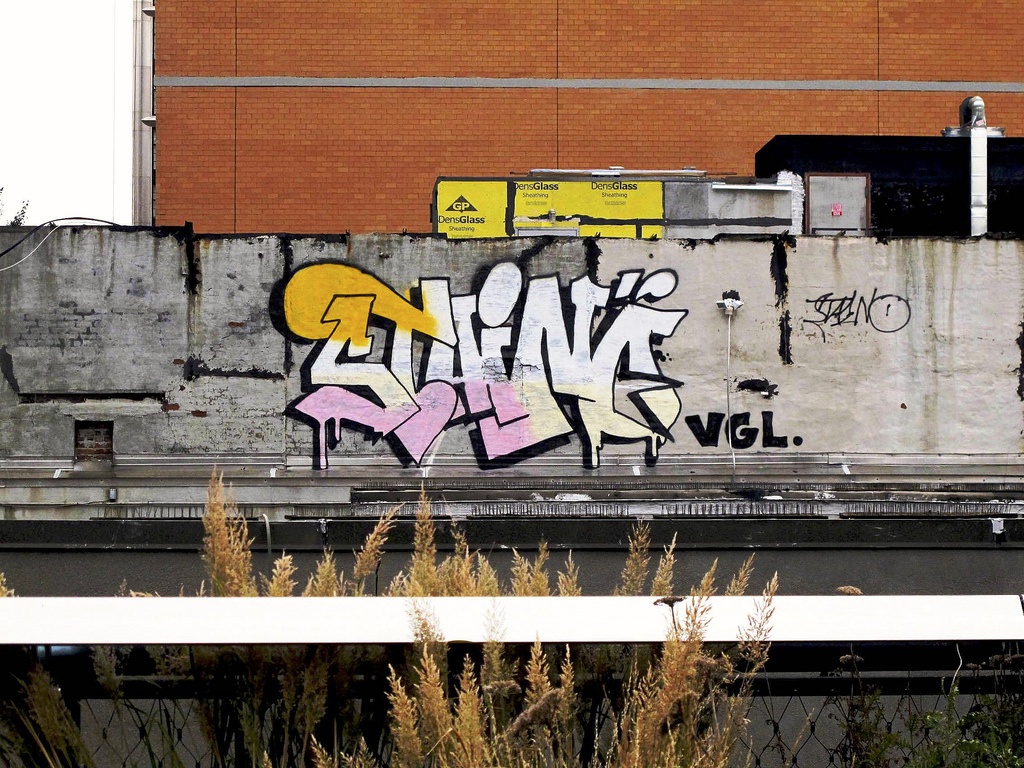 The bigger the better. For Jerami, graffitiing is very much a sport. His 'Staino' tags can be seen small and large all over the city. As we walked, Jerami pointed out his work and that of his friends. He views the walls of New York almost the same way we view our Facebook feeds, checking for new posts and updating his status.
Jerami keeps a key to his front door attached to a little parachute man. He drops it out of his window to visitors down below. Everyone from Curtis Kulig, 'Love Me' to Lindsay Lohan has made at least one trip over to the Sean Penncils studio. That night, famous NYC artist and former art partner to Jean-Michel Basquiat, Stephen Torton, came through to hangout.